We had a great time working with Steve and Kirsty alongside the writers Tim and Paul on Bully's new book commemorating 30 years of his association with Wolverhampton Wanderers FC.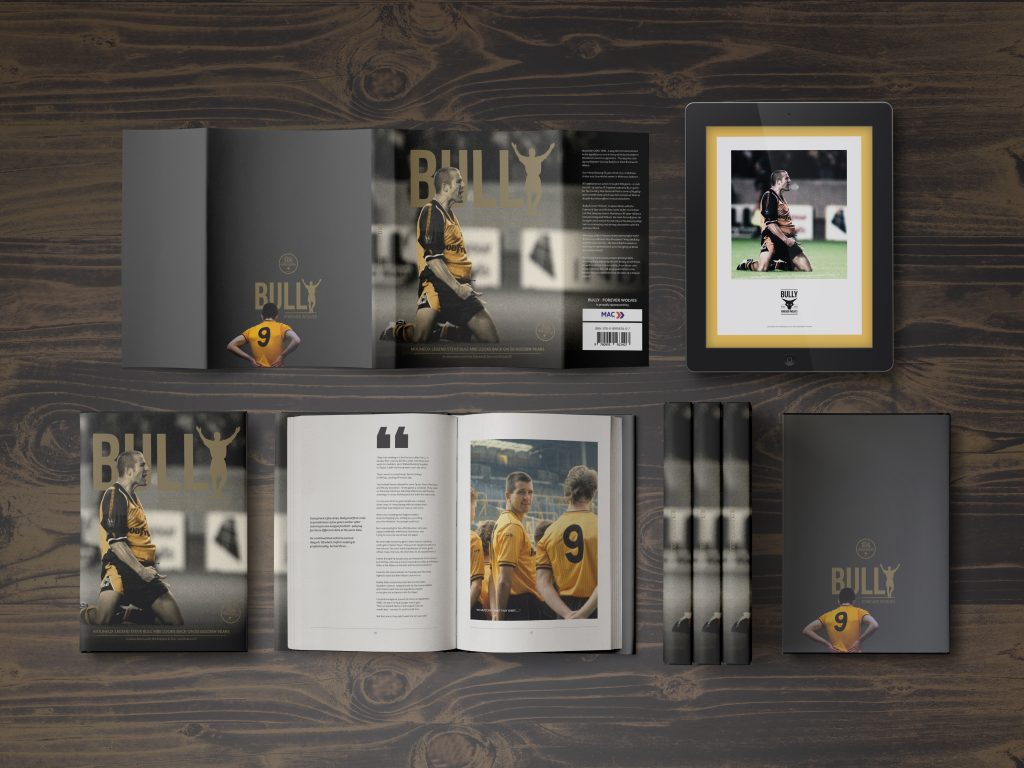 It is written in his own words based on fresh interviews and includes his journey from 'Them up the road' through to the present day.
Synaxis also designed the prints which Steve signed for the beautifully presented, boxed, limited edition copies of which there were 306 – one for each of his goals for Wolves.