Gulf Racing
We are honoured to have been chosen to redesign the racing livery for the Gulf Racing team's Porsche 911 RSR for the 2019/20 season of the FIA World Endurance Championship.
Replacing their world famous powder blue and orange livery following the team's main sponsor, Gulf Oil, withdrawing their sponsorship was always going to be a tough ask, particularly to an initially very tight deadline. But, having been given free reign to create an all new look, we eagerly set to work producing a range of concepts for consideration from fairly wild, full wrap designs to very simple styling with clean lines.
Following the suggestion by Assistant Team Manager Sarah Smith, we took one of our simpler designs and looked at how mixing matte and gloss finishes could work. Input from team owner Mike Wainwright also led us to look at using a fluorescent element which would reflect and shine brightly when night racing.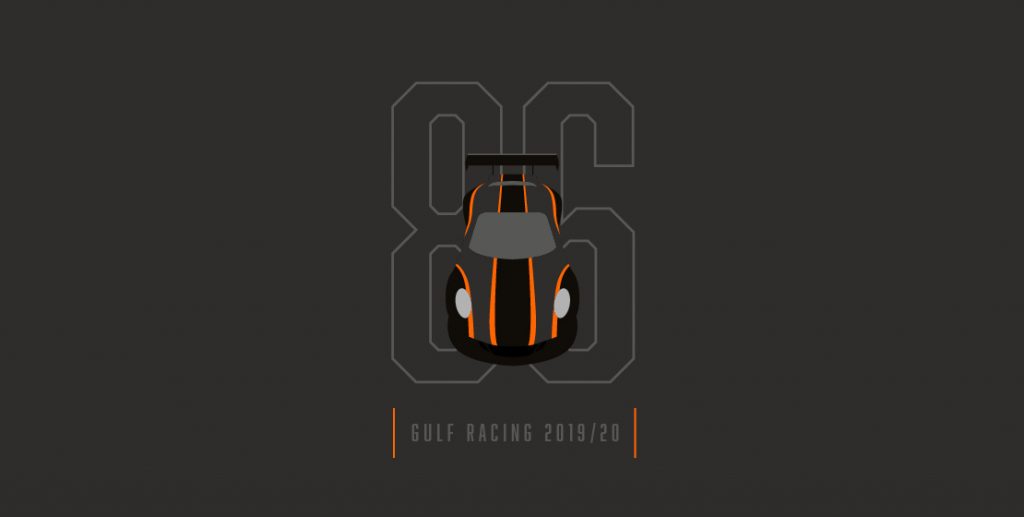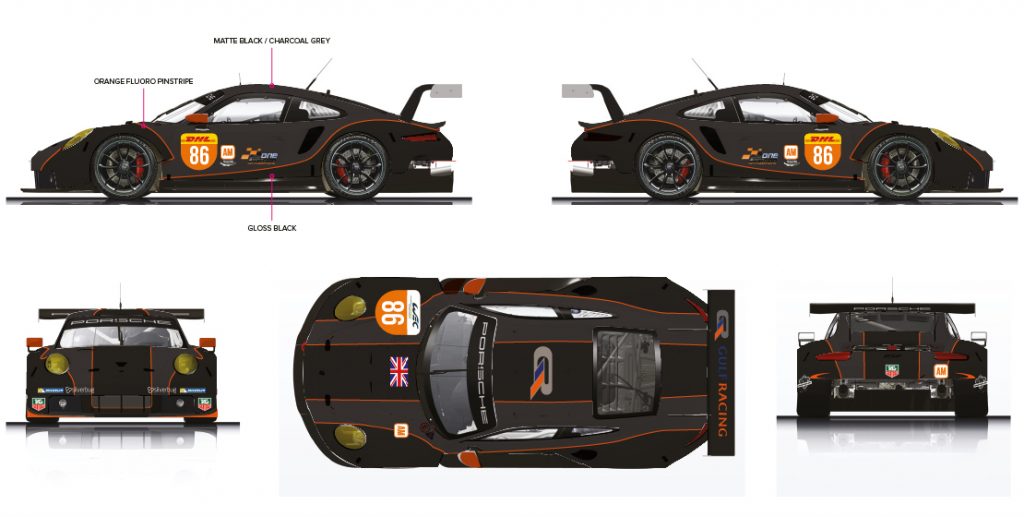 Using these multiple finishes lent itself to a more minimal approach to the scheme. We kept the reflective orange to a clean pinstripe designed to accentuate the beautiful curves of the racing Porsche. The blend of matte and gloss black worked well and the design which developed received teamwide approval.
Sarah said "Mike is super happy. Team are super happy. It's mega."
Both team cars were subsequently treated to their makeovers at the team's HQ in Milton Keynes. The fuel rig and garage boarding was also prepared in the same materials, ready for shipping with the cars for the fast approaching race-day.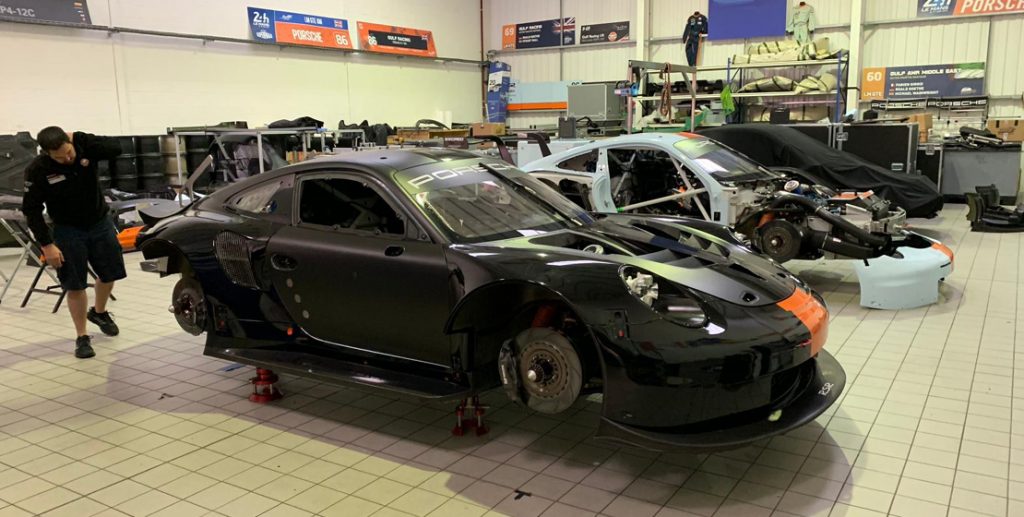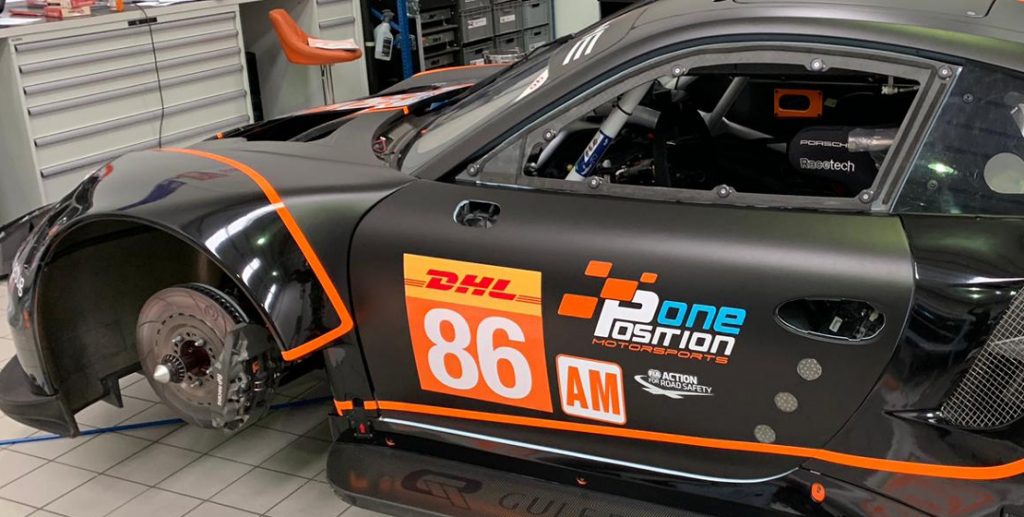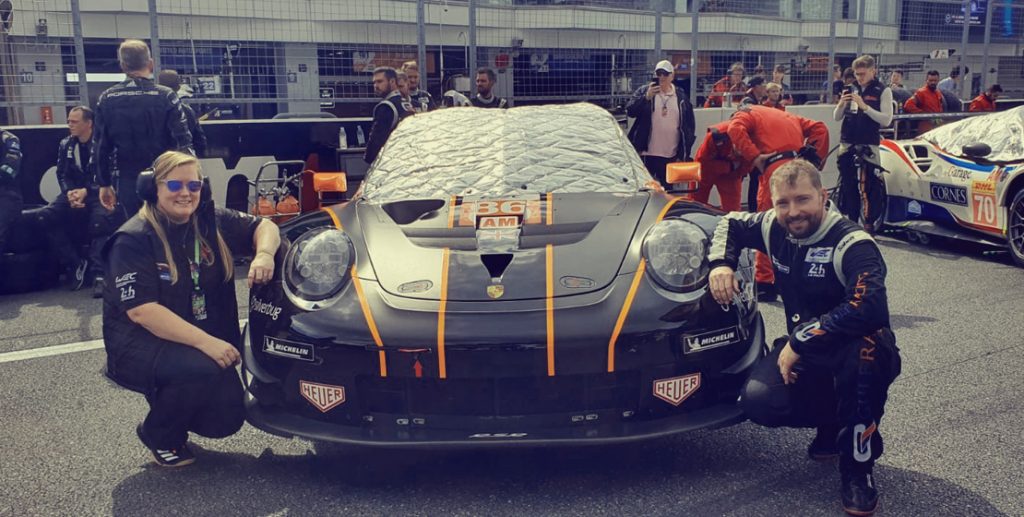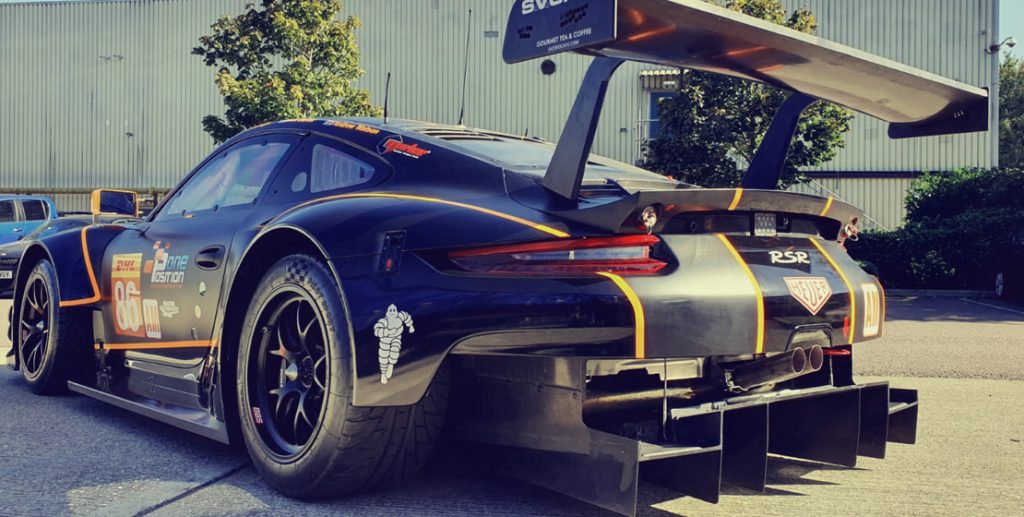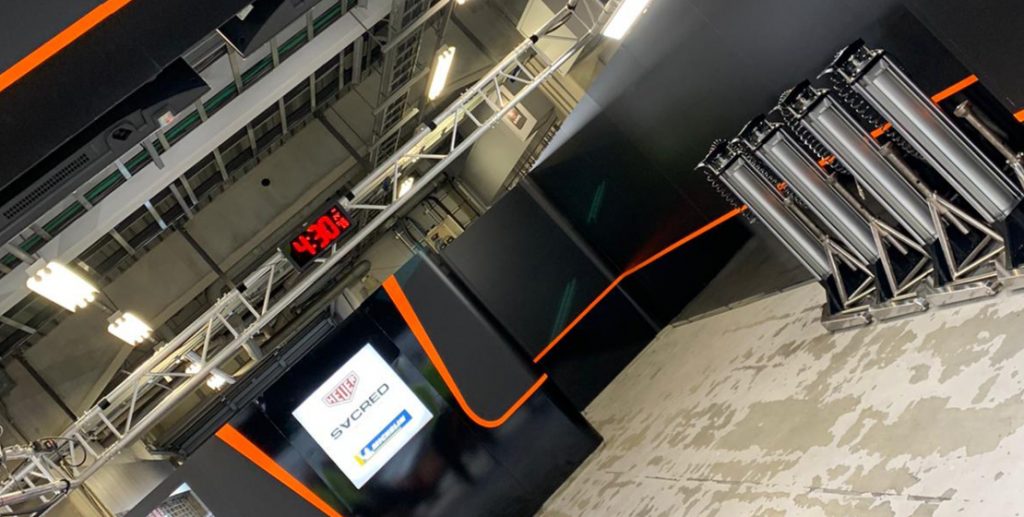 The new livery's first outing was at the WEC '6 Hours of Fuji' race in early October where the team were denied a podium place by two unscheduled pit-stops – one for a puncture, then, soon after, to switch to tyres suitable for the changeable weather conditions.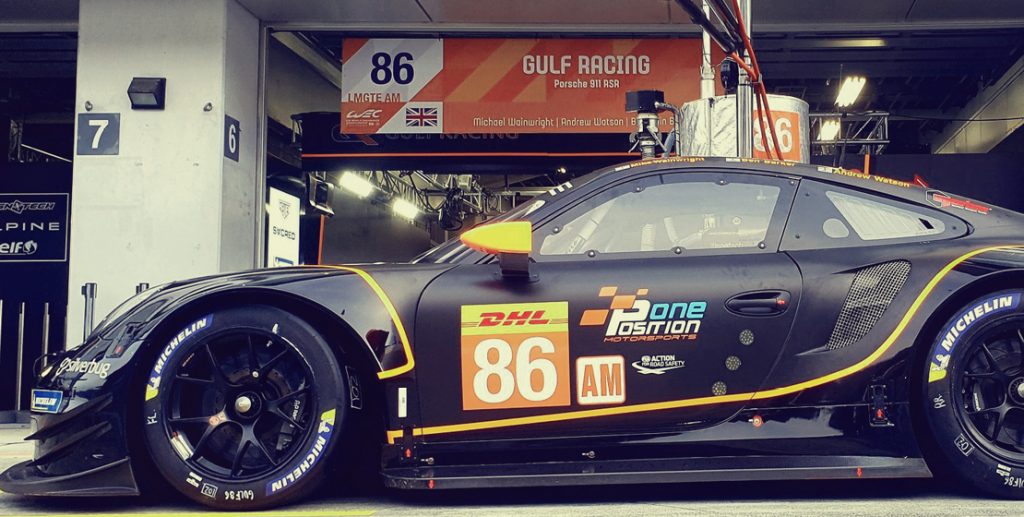 The FIA WEC season will see Gulf Racing traveling the world with races at Shanghai, Bahrain, Sao Paulo, Sebring and Spa before culminating in the legendary 24hours of Le Mans race in June of 2020.
We thoroughly enjoyed working with everyone at Gulf Racing, it was genuinely a pleasure. We would like to wish them every success and can't wait to see them on track and on podiums!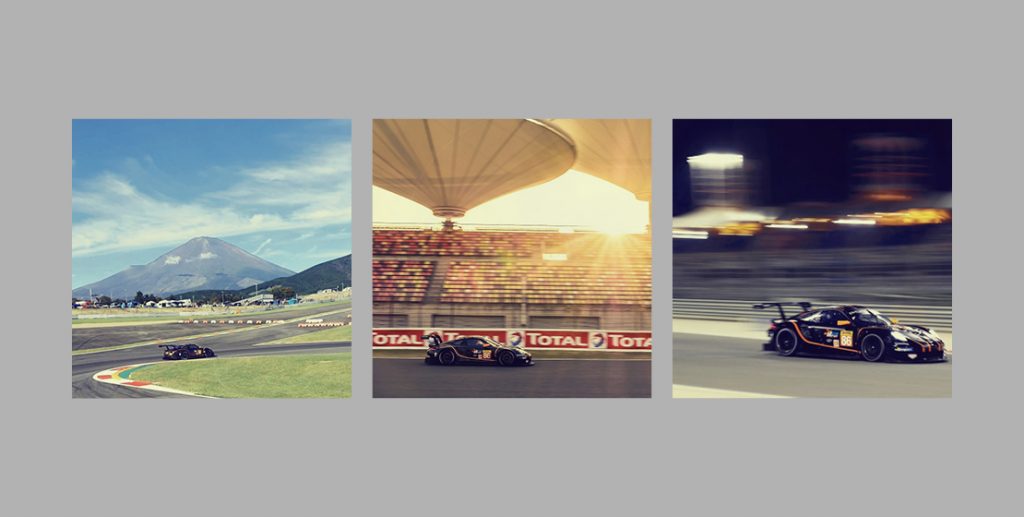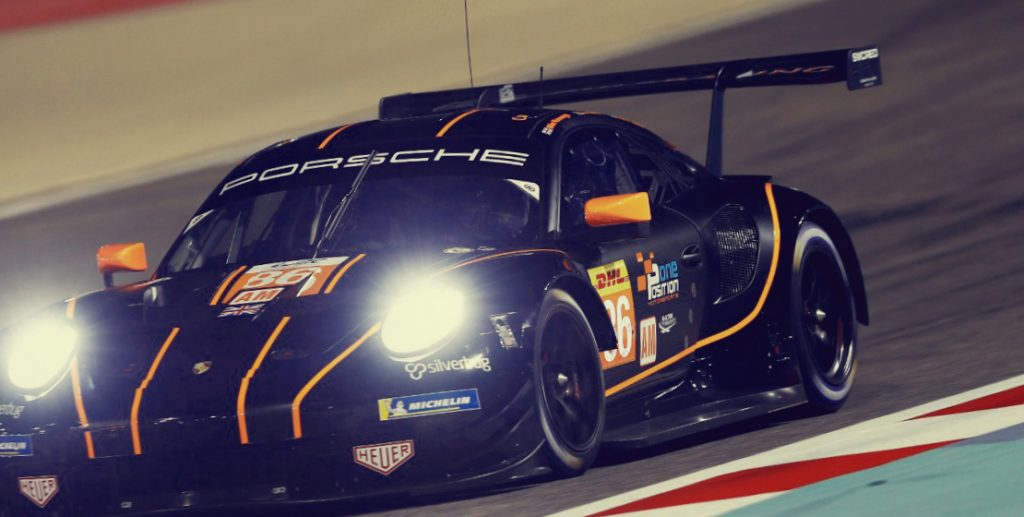 Photos courtesy of Porsche Newsroom and Gulf Racing